Julia meets the Edmund clone.
All photos property of The Barr Association and BrokEdfan. Please

e-mail

her if you want copies.
Three members of the brookedmund group went to visit Julia Barr at SSW. One of them brought a blow-up doll that was supposed to be an Edmund clone. He wore a shirt that said, "I love Brooke". Apparently he caused quite a stir and Littleasb, who created the clone, was interviewed and photographed by soap magazines. John Callahan saw the clone and responded, "I bet you wanted to literally blow up Edmund, right?" Naturally the Brooke and Edmund fans nodded. LOL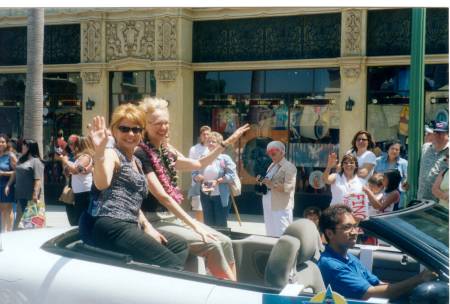 Julia and Jill Larson in the parade.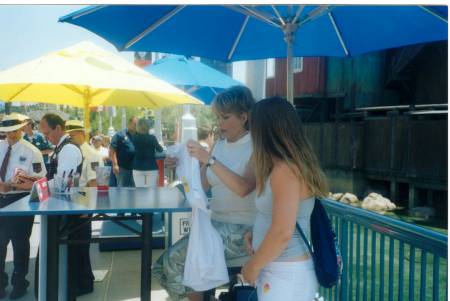 Littleasb getting her Brooke and Edmund shirt signed by Julia.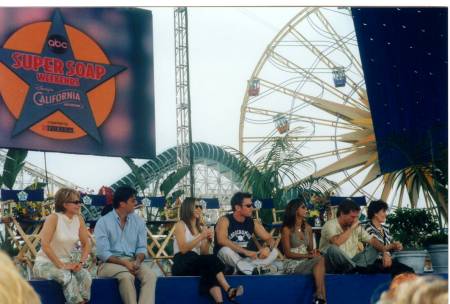 Julia and other cast members at a Q&A session.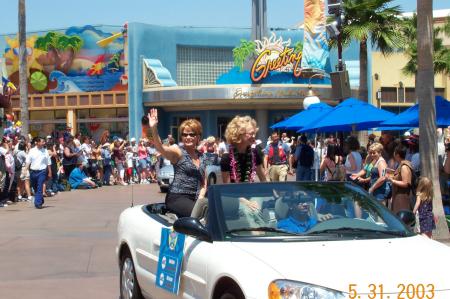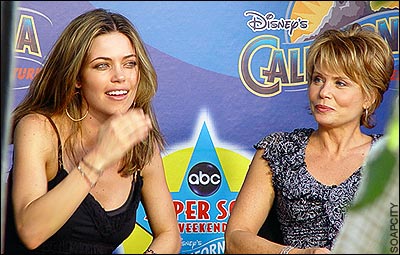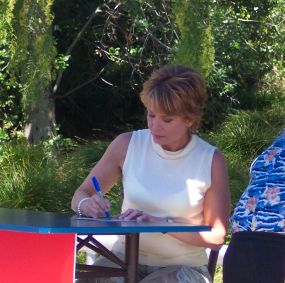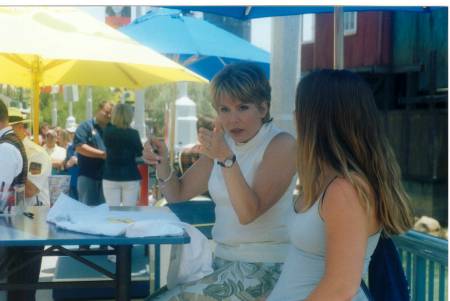 Julia and Littleasb having a long conversation. What could they be discussing?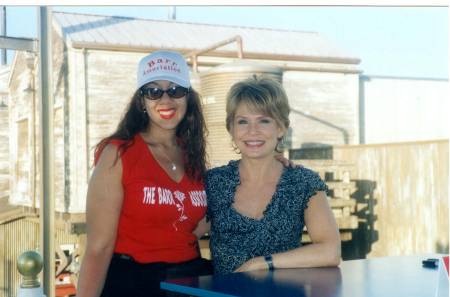 Missy wearing her Barr Association shirt and Julia.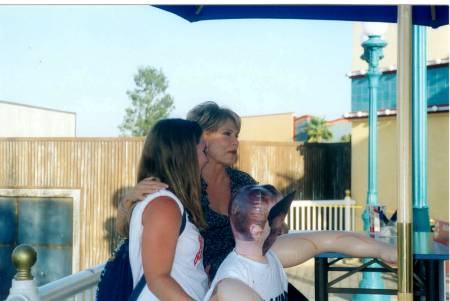 Julia, Littleasb and the Edmund clone. Brooke needs a man!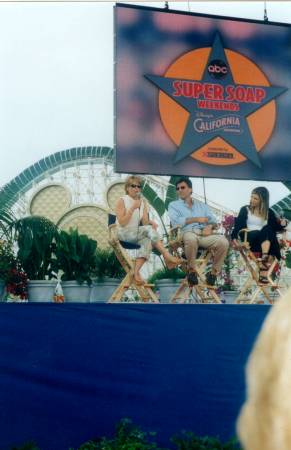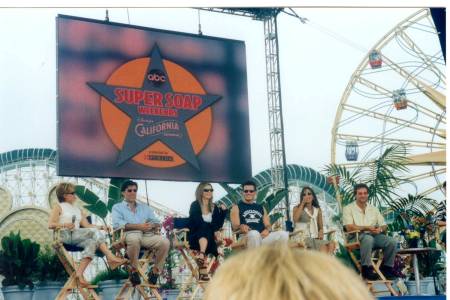 Julia at another coffee talk Q&A session.